CCTV
Installation and Repairs
Installation
Whether it's for your business premises or home, here at AllSecure we can create a CCTV system that is perfect for your needs.

You can rest assure that any CCTV system we create for you from a basic standalone residential CCTV system to the latest network based CCTV system for businesses to provide the best security possible against criminal activity. Our systems are proffesionaly installed to ensure they remain functional for the long term.

Our systems will allow remote viewing of all your cameras via a smart phone or a remote computer which can be easily set up, so  you can view it anywhere in the world!


Remote Viewing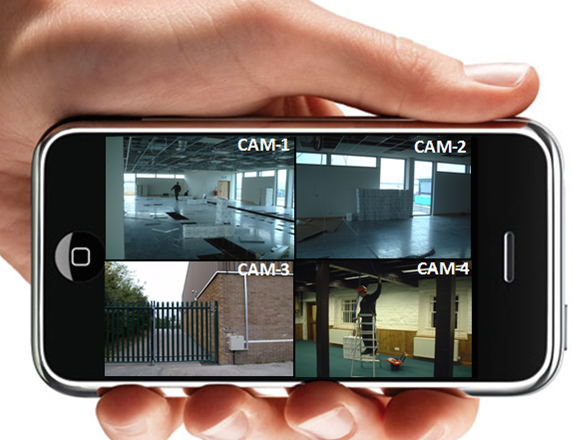 Now you can view your CCTV anywhere in the world
Monitor you CCTV from your iPhone or Android smartphone! Using the latest system technology you are now able to monitor your CCTV cameras using your iPhone or Android smartphone app.

Once set-up you can freely access your CCTV securely using any method mentioned above to monitor your home or business premises from anywhere in the world.

Being able to access your CCTV cameras and footage remotely means you can monitor your commercial premises or domestic property from any location. When you're out and about on holiday or out of the office you can quickly and easily log into your CCTV system and monitor your property from any location.
CCTV Repairs - From £60 (inc VAT)
Faults can usually be diagnosed quickly and repaired in the first half hour (parts not included)
We provide a fast call out service to all CCTV systems no matter who the installer or whether you have a maintenance contract or not.
In all cases our engineers will attempt to re-instate your system to full working order, but where this is not possible your system will be safely shut down. All work is guaranteed and following your repair you will be left with a written maintenance report detailing work undertaken and the receipt for any payment made.